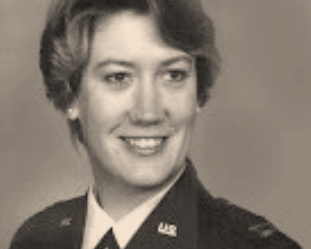 Gail P. Wilcox, Founder & Executive Director
Captain USAF Active Duty: 1980 - 1992
Gail comes from a family of military veterans. Her father, Joe Waters, his eight brothers and one sister-in-law served in the military including WWII and the Korean War. Gail's brother also served for 14 years in the U.S. Army. Gail served for 12 years and was stationed in the UK, at SAC Headquarters in Nebraska, Honeywell in Florida, Goodfellow AFB, Texas and Lowery AFB, Colorado. After separating from the Air Force in 1992, Gail served briefly in the Air Force Reserves and was assigned to the inactive reserves until 2017.
Gail began Envision Success because can relate to some of the challenges veterans may face when separating from the military. When Gail left the Air Force after 12 years of active duty, she had difficulty adapting to life outside the military.  Over time she was able to learn to navigate her new world. It was years later before she understood why it was difficult.  That is why she wants to help veterans in Norman find success outside the military.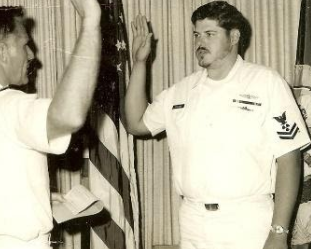 Mark Holland, Technology and Financial
MM1 (SS), US Navy Active Duty: 1966 -1979
In 1966, Mark followed his father's lead and enlisted in the US Navy. His Father served in 4 years in the Navy in WWII. Mark served over 13 years as a Nuclear power Machinist Mate, diesel mechanic business. He is particularly proud of qualifying in Submarines in 1970. "Not everyone qualified and if you did not qualify, you were out of the sub service. As nuclear power, we attended schools to qualify to run a reactor and be able to handle emergencies associated with that as well as other emergencies such as fire or flooding. The qualifications as a nuclear operator were very strict and not forgiving. Much of my time in the Navy, I would do it over. I would love to be on a sub, being a geek helped since it was all geeky."
He came to Envision Success after hearing about it from another volunteer. So, he checked us out and has been a regular volunteer since June of 2016, when Mark lived in Yukon and drove about an hour each way to volunteer. He says he is enjoying helping other vets and doing what he likes, being a geek. In addition to managing all the computer systems and the Pearson Vue testing, Mark is a DAV trained veteran benefits officer.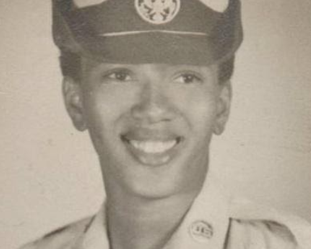 Rev. Kem Cain, Wellness Programs
A2C, WAF - USAF Active Duty: 1955 -1957
When Kem told her mother, she wanted to go into the Air Force at 18, her mother was surprised but supported her decision. It was a good thing, because since Kem was a woman she needed her parent's consent. She enlisted in the Women in the Air Force (WAF) was a program which served to bring women into limited roles in the United States Air Force.

Kem came to Envision Success after hearing about it from a handout. She called and Mark told her what Envision Success does and she began right away volunteering about 20 hours each week. In addition to managing all the wellness programs, Kem is a DAV trained veteran benefits officer.

Teresa Seal, President, Veteran Family Member

David Grizzle, Treasurer and Financial Committee, Chair, Veteran

Jessica Miles, Secretary, Veteran Family Member

Mike DeLaughter, Programs Committee, Chair, Veteran

Jon Richardson, Member at Large, Veteran

Amy Million, Member at Large, Veteran

BACK